This family tree shows Johannes and his parents, together with their parents and siblings.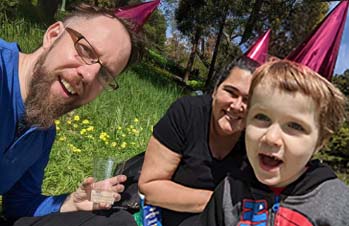 Johannes lives in Oakland with his daddy Erik and his mummy Dana. They all love to play dress-up, like in this picture where they are celebrating Dana's birthday.
For Johannes' fourth birthday they dressed up as troll, shark and gecko.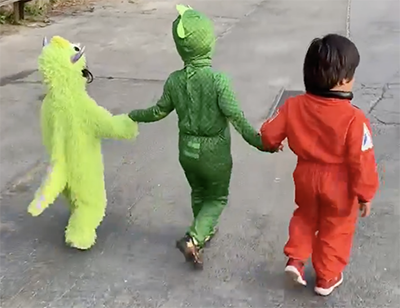 A monster and an astronaut were also invited to the party.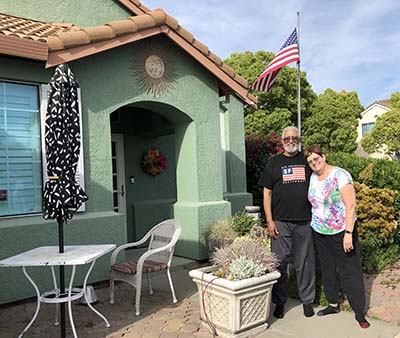 Johannes' grandparents David and Ruby also live in northern California. They used to live in a place called Pittsburg, but have now moved to Oakland, much closer to Johannes.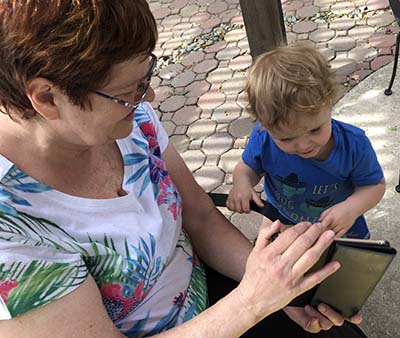 Here is Grandma Ruby with Johannes when he was a bit younger.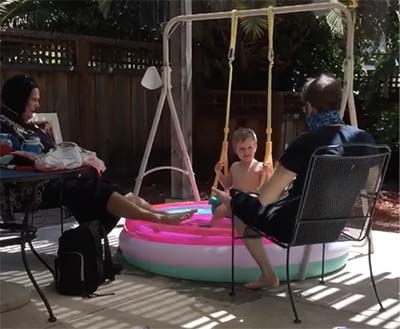 There was so much fun to do in Grandma and Grandpa's back yard. Such as swinging while at the same time splashing in the pool. In Oakland they get to do other things together.